Friday 8th January, 2016
With the Larch Timber Frame installed and finished in the August of 2013, and the finished building completed in 2014. EmanuelHendry were privileged to be invited to attend the Royal visit of HRH Prince Charles & Camilla, to the St Agnes Island hall in the July of 2015.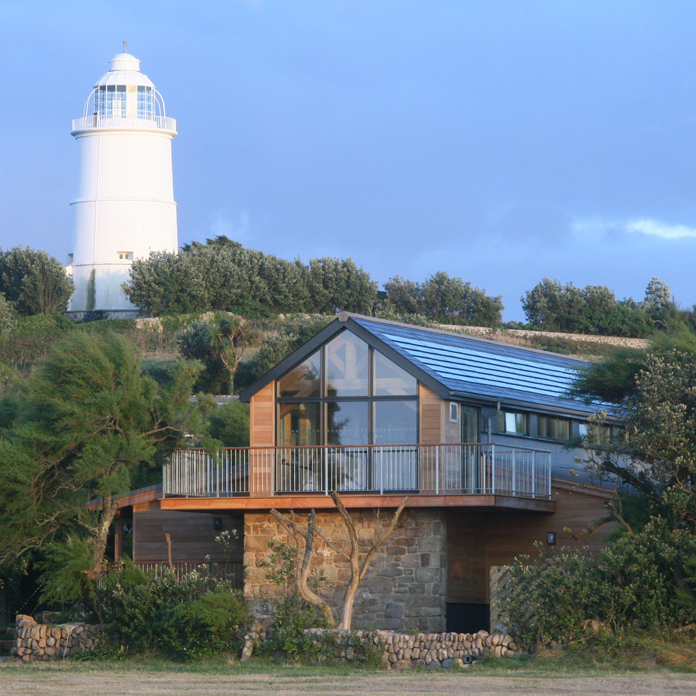 The visit was scheduled during the Royal couples recent trip to the Isles of Scilly, part of the Duchy estate, it was the first time in 10 years they has visited St Agnes. The Duchy had asked to meet the local team behind the fundraising and bringing the building to fruition; as well as the Architects PBWC and EmanuelHendry who provided the structural carpentry and Larch timber frame.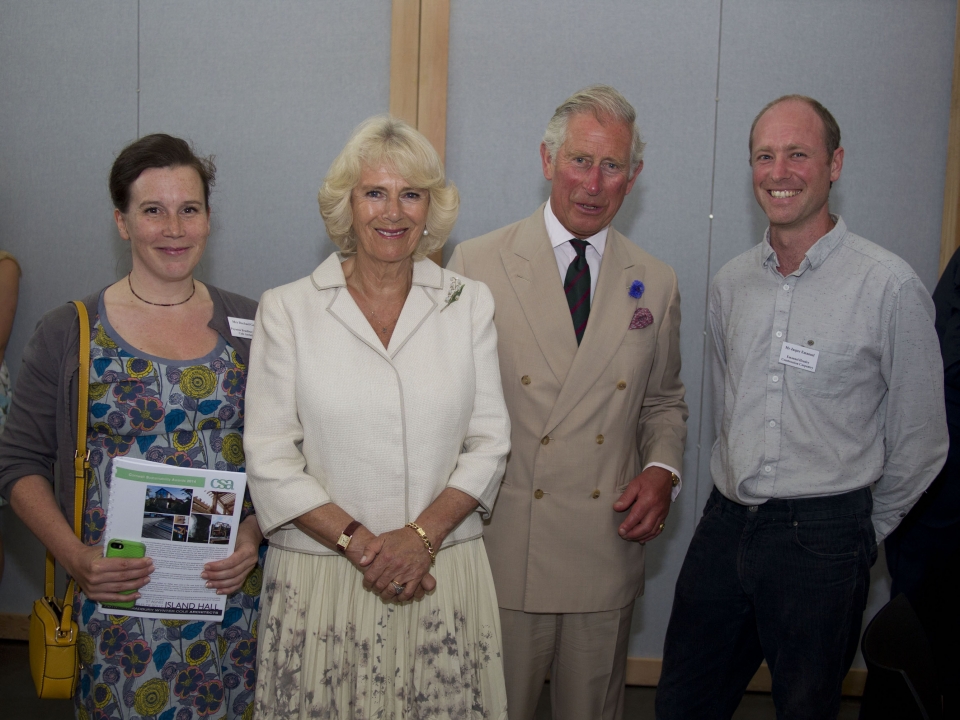 Charles was very interested to find out about our company, how we operate in the west country using local materials in our sustainable timber design, and about our apprenticeship scheme where we train up young carpenters from around the world as well as the local community.
Both Charles and Camila seemed genuinely impressed with the architecture and timber framing and thought that the popularity in contemporary timber framing was a very good thing.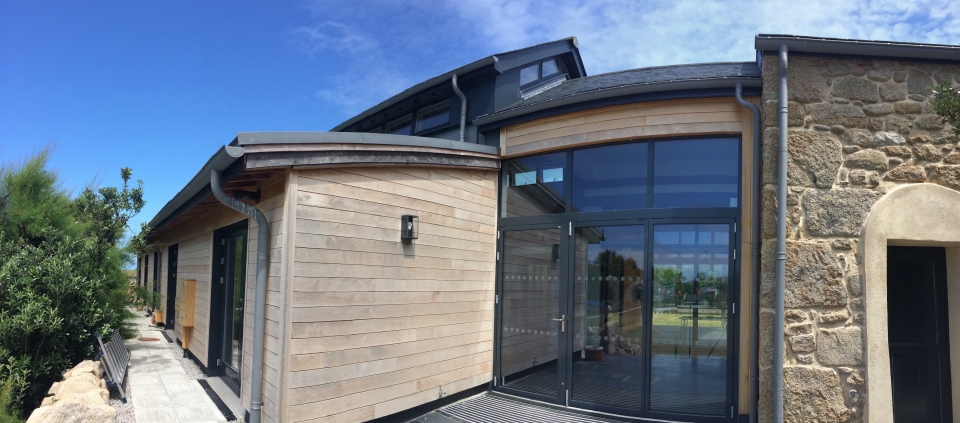 Rachael Gaunt the Architect from PBWC who obtained the planning and designed the concept joined us to talk about the building and were keen to promote EmanuelHendry as a key part of the success of the project. The project has now gone on to win a number of awards, including most recently, Cornwall Sustainability awards.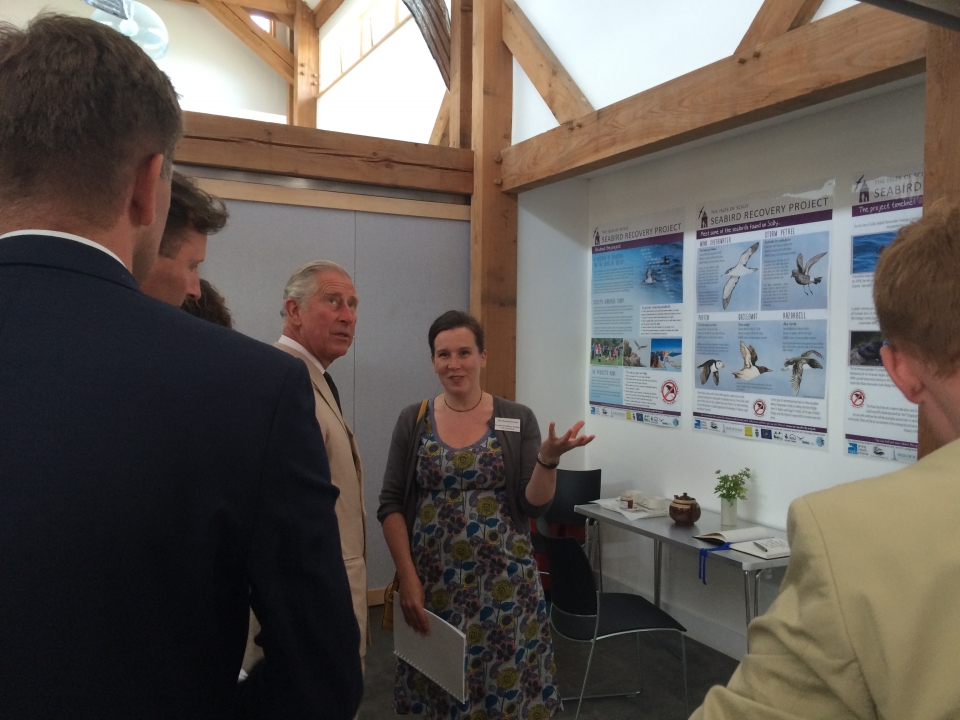 At the end of the visit Charles was asked to unveil a slate marking the date of the visit.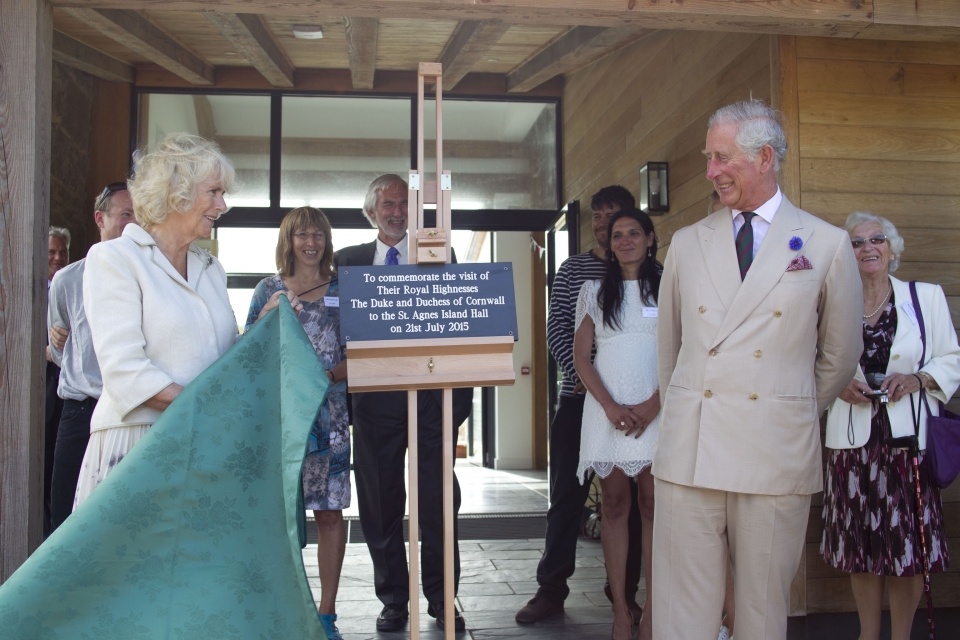 For more photos of the installation of the frame please click here