Monday 25th July, 2016
We are coming to the end of a really exciting project situated on the cliffs between Shaldon and Torquay in South Devon.
We were approached by a client with a brief of developing a compact yet challenging plot of land halfway up a cliff, the views are simply spectacular and it is easy to see why the client wished to push ahead with their desire for a structure in this location.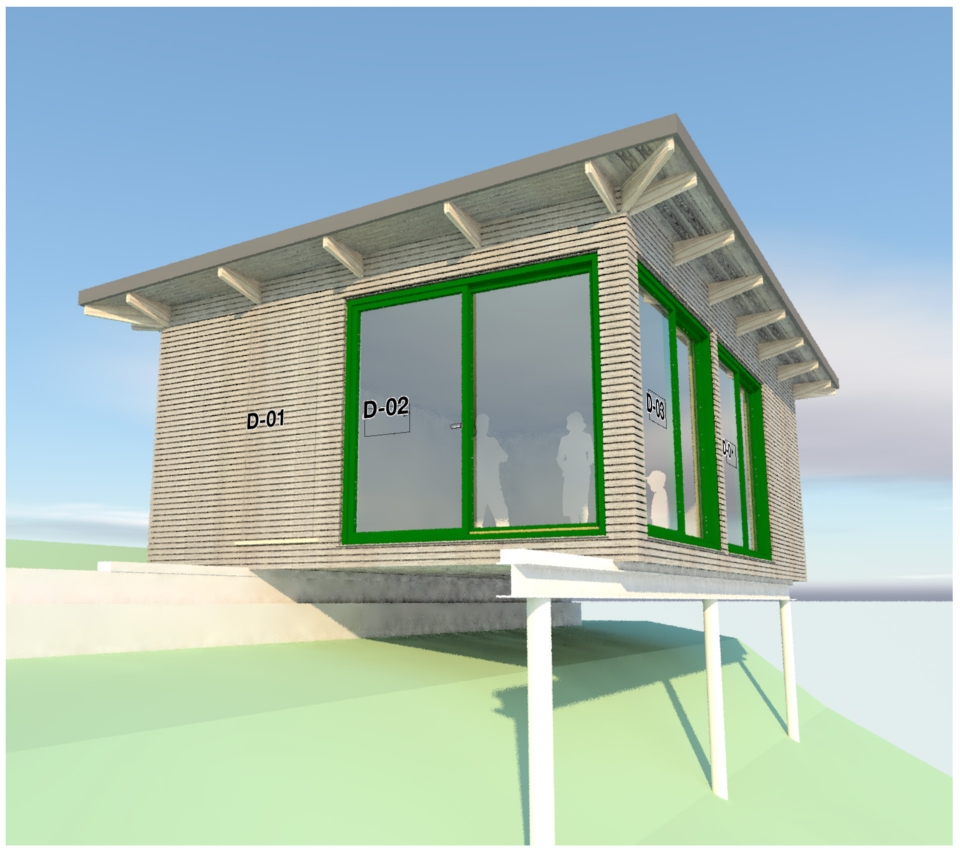 Their idea of a clean, simplistic studio was developed with ourselves over several months, with various ideas / finishes mooted until it became clear that a single room, served by a hidden door and with glazed sliding doors on two facades was the form factor that the client was after.
There were other important key features incorporated within the design, primarily that the structure blended in with its surroundings, augmenting and reflecting the scrub woodland surrounding the plot. Colour was of great importance, this is why a deep chocolate brown ThermoAsh cladding was chosen with no visible fixings. The cladding makes use of a quick clip seems that fits inside a dovetailed housing on the back of the profiled cladding. Similarly the sliding doors were ordered in a vibrant green to contrast the deep chocolate of the cladding.
Breaking up the outline of the building and helping soften the edges is the sedum roof, comprised of hardy succulent, perennial plants, sedum is an ideal plant for tolerating the extreme conditions that you find not only on roofs but buildings located so close to the sea!
Implementing a living sedum roof requires care at the design stage so as to ensure the correct roof structure is installed - we chose a single ply Sika Sarnafil membrane with a root protection layer on top of this prior to the install of the sedum roof.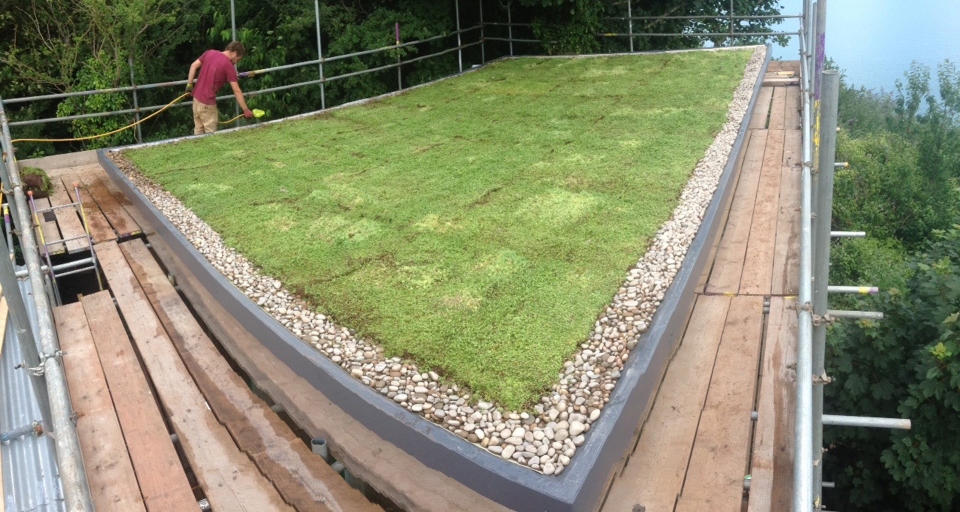 Due for completion in the coming weeks - this project has been a joy to work on, from the stunning views of not only the sea but the surrounding wildlife, in particular a pair of peregrine falcons that can occasionally be spotted gliding past.