Friday 29th May, 2015
Mid 2014, we were approached by LHC Architects to see if we would like to tender for the creation of a Bunk House for the Rudolf Steiner School, based in Dartington, South Devon. We felt that this type of project fitted well with what we do here at EmanuelHendry Ltd.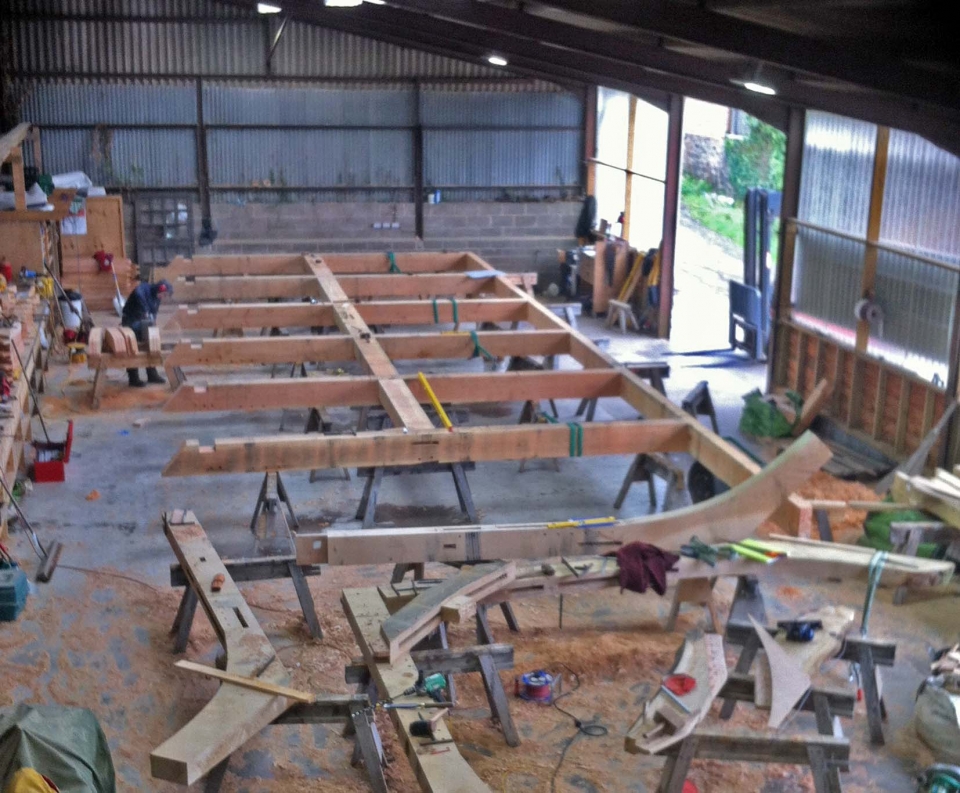 The Bunk House is an 8-bay, 2-storey primary timber frame, constructed from Douglas Fir with straw bale infill to be added upon completion of the frame.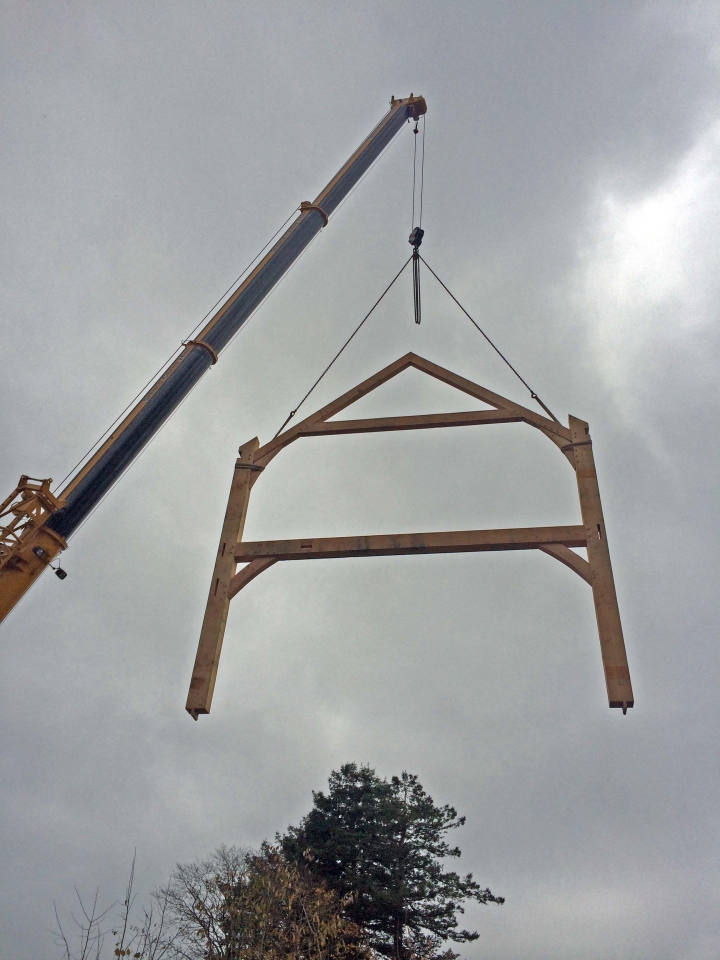 We were joined on site by students from South Devon College, who, as part of their diploma in site carpentry were gaining the experience necessary to go on to become carpenters. They gained valuable knowledge from our carpenter Hugh Arnold, on not only the technical aspects of traditional carpentry, but important aspects of its history to.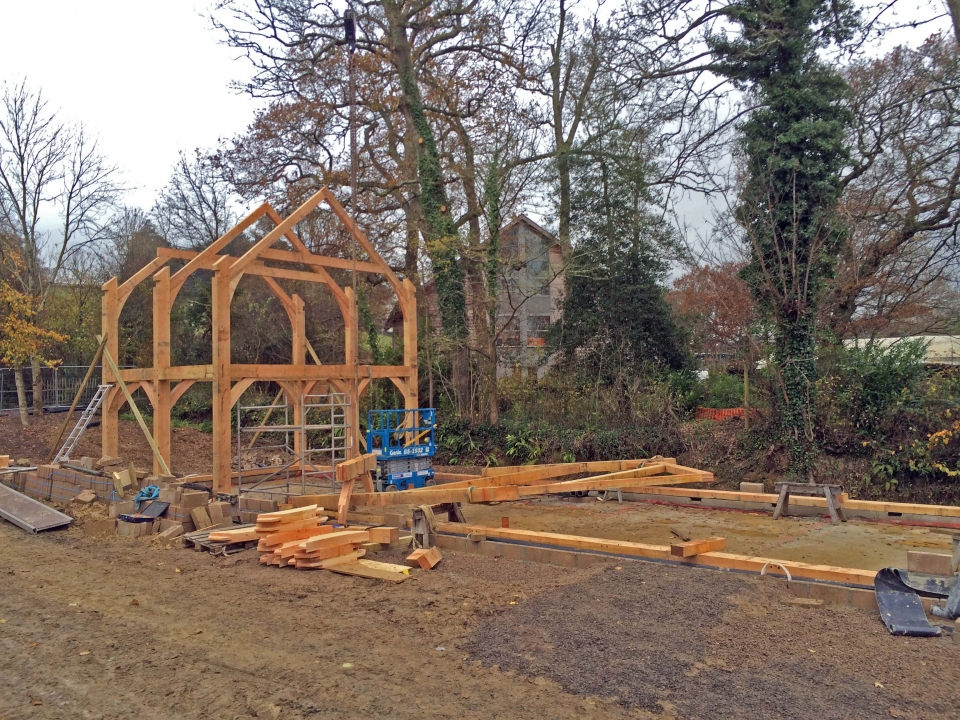 The last oak peg to be driven home and signal completion of the primary frame was done to much fanfare, and in front of a large proportion of the students, by Class 6 teacher and Vision Group Chair Jonathan Liddle. Prior to the peg being hammered home, a class at the school had written a series of ceremonial writings upon the peg itself.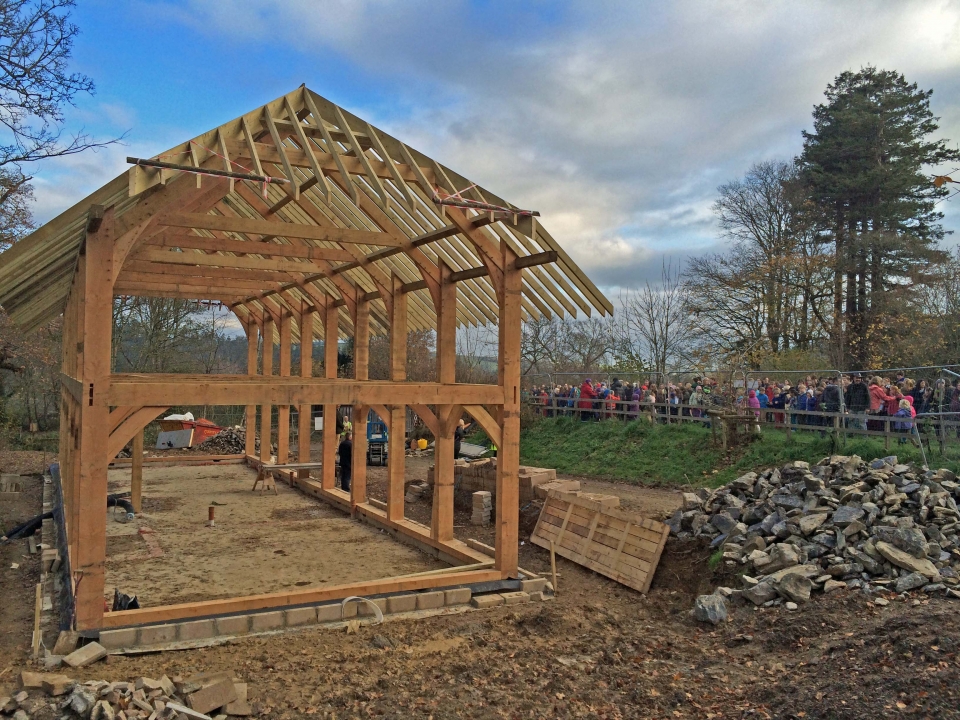 Part of the schools Gateway Project, the Bunk House was designed to offer not only accommodation but communal space, staff rooms and a workshop as well.