Friday 29th May, 2015
We have recently returned from the final phase of development at the latest Cripps wedding venue. Healey Barn is set in the Northumbrian countryside near the small village of Healey, it is made up of a collection of traditional stone farm buildings surrounding a sheltered courtyard.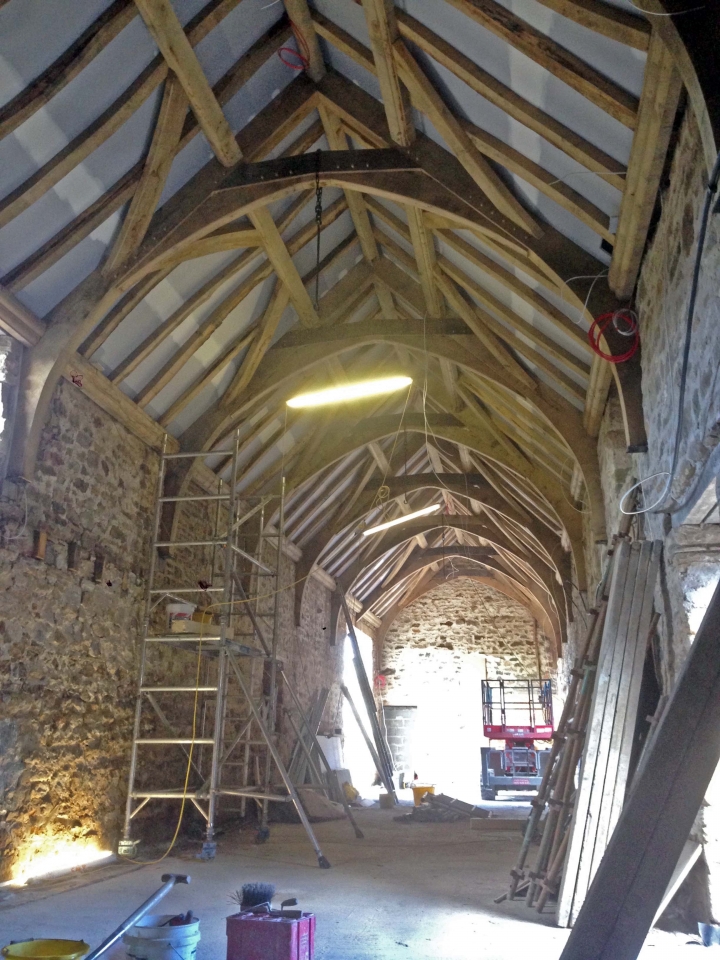 EmanuelHendry Ltd were commissioned to replace the roofs on both the Long Barn and Dining Room. Joinery and a glazed wall were also installed on the Dining Room. We also produced and installed a large set of glazed doors, which are to be the entrance into the long barn.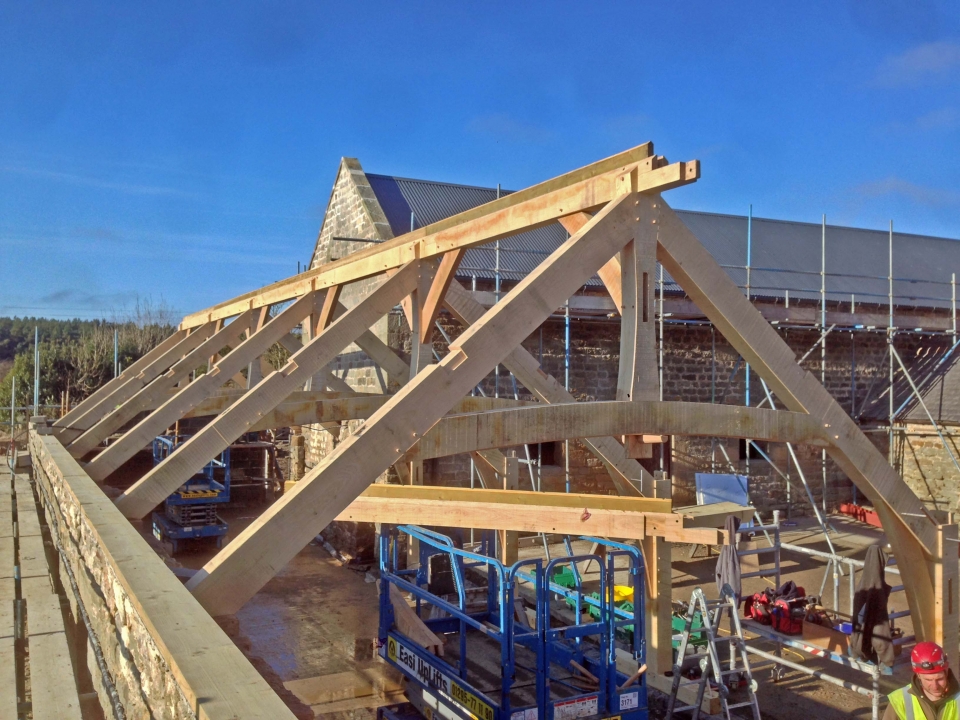 The roof of both the long hall and dining room were completed in oak. the Long Hall roof is an 8-bay raised cruck roof with arch braces and collar. the Dining Room roof is a 9-bay, king-post truss, complete with tusk tenon connection between the king post and collar. The Dining Room also features a glazed wall, with several double doors that open onto the internal courtyard.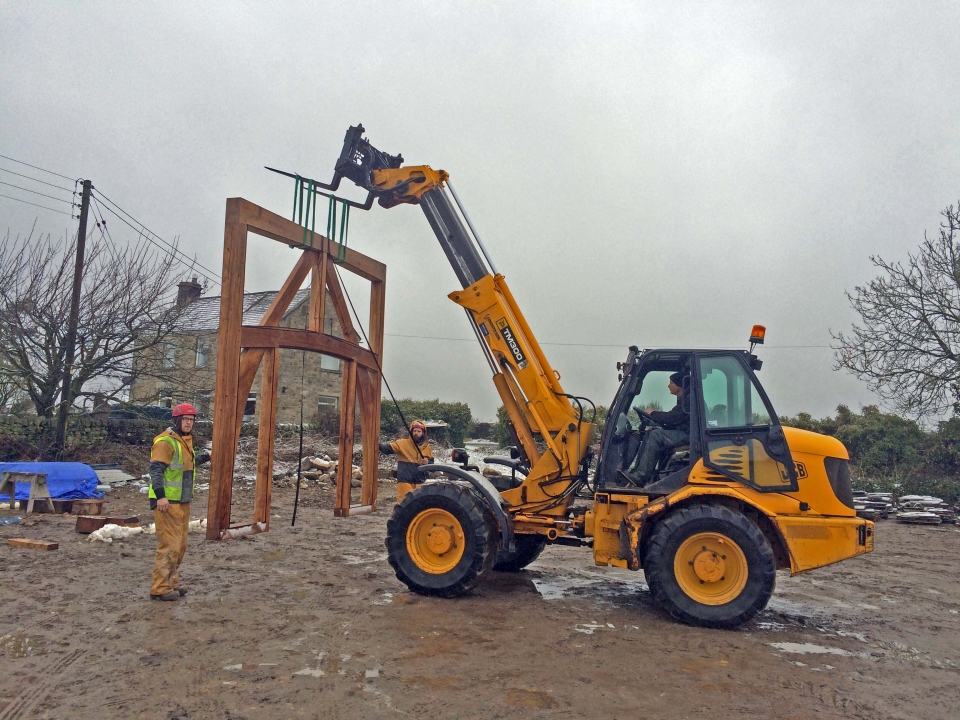 Completed over several phases, the installation was a joy to undertake given the famous northeastern hospitality and positively barmy weather conditions (note snowy conditions in some of the photos!) as the local tradesmen eloquently put it.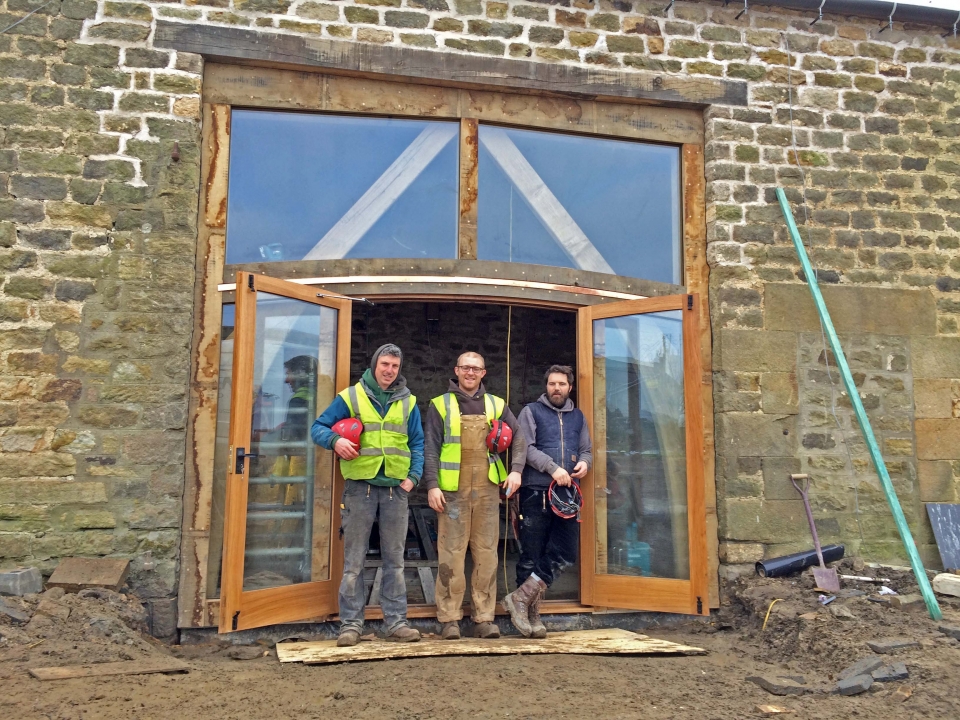 With their first wedding scheduled for early June, the whole site has been transformed from a collection of derelict agricultural buildings into a modern wedding venue
More information on the venue, including how to book can be found here.