Friday 15th January, 2016
We are often asked to build around, and into existing structures. Being able to digitally manipulate a 3D representative model of the existing structure within our CAD programs, greatly aids us in ensuring an accurate fit and thus minimising on site disturbance.
We have blogged previously (here) about Building Information Modelling (BIM) and how it is gradually becoming the norm in the construction industry. One of the major benefits of BIM is the ability to further develop your design ideas at an earlier stage of the project than would have been possible, even as little as 5 years ago.
A major driver of this is the improvement in digital photogrammetric techniques, whereby laser measuring and photography is intrinsically linked to provide a powerful 3D measurement and data collection solution.
How this helps BIM, is the ability to capture large, high quality, point cloud datasets that enable you to not only take measurements, but understand the positional relationships between different aspects of the existing building structure. an example of this can be seen in the image below.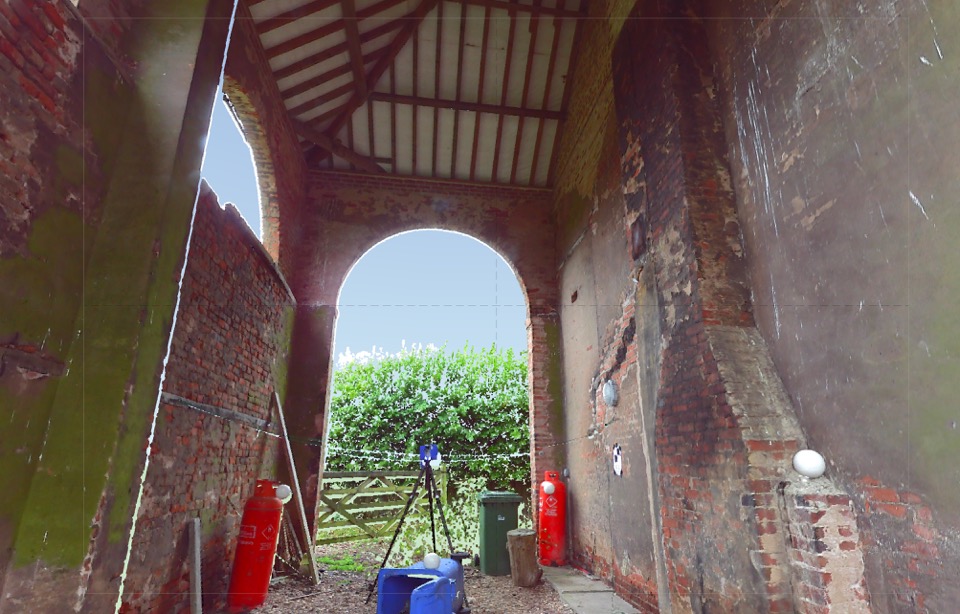 Point clouds are a dataset of points that are each assigned a three-dimensional coordinate, this dataset helps digitally represent an existing physical location (think terrain, structures etc). Once complete, this dataset can be manipulated with Computer Aided Design (CAD ) software to provide us with more information than can be achieved with a traditional hand measured walk round survey.
The short video below gives a brief view of how this data is represented within the CAD software. The ability to walkthrough the existing structure is a powerful tool in the design process. Further benefits, include being able to design the 3D CAD model of the proposed construction works around the Point Cloud, this helps us to provide the client with a realistic representation of the proposed design.
Whilst extremely useful for projects that involve construction around, and into existing structures, current costs mean that it can become cost prohibitive for new builds or other projects that have minimal existing structures.
That said, we have no doubt that point clouds are here to stay, with them becoming increasingly used as part of the mainstream, construction design process. As far as we are concerned, this can only be a good thing!